Looking for a Used Car,
Truck or SUV?
Submit your request here
Services
In addition to being the easiest way to sell a used car in Riverside County, UsedCarsRiverside.com is proud to offer our customers help in all facets of the automotive industry.
Sell a used car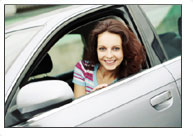 Our fast, free service has been buying used cars for over 20 years in California. It's easy, it's free and best of all you are under no obligation.
The quoting process is simple
Our appraisers will come to you
We handle the details with the DMV and smog certification
You get cash for your vehicle within half an hour of meeting an appraiser
Want to buy a car
Whether you are in Riverside County or anywhere else in Southern California we can help you find a quality used vehicle for a reasonable price through
Auto Auction Express.
All of our used vehicles have passed rigorous safety and mechanical testing administered by certified technicians. In fact, we warranty all of our used cars for 90 days or 3000 miles after the date of purchase at no additional cost to you.
Exclusive credit union services
Designed to meet all of your automative needs,
Credit Union Car Network
can help you with almost any thing car-related.
Our Car Network includes access to:
Well established credit unions
Dealer only auto auctions
Franchised dealers
e-commerce web solutions